Contents
This Members page contains information about Cindy Butts.
Warning: This is archived material and may be out of date. The Metropolitan Police Authority has been replaced by the Mayor's Office for Policing and Crime (MOPC).
See the MOPC website for further information.
Cindy Butts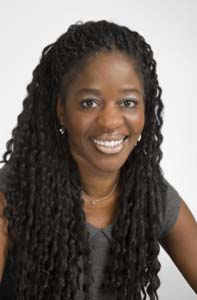 Independent Member
Cindy Butts became a member of the MPA in 2000, holding the position of one of the Authority's two Deputy Chairs between July 2004 and September 2008, and was returned for a third term of office in October 2008. Holding a BA in Social Anthropology and Politics from the School of Oriental and African Studies, University of London, Cindy was formerly a researcher for the Economic Secretary to the Treasury.
Cindy is a member of the Home Secretary's gun crime round table, a long-standing member of the Operation Trident Independent Advisory Group, and chairs the London-wide Crown Prosecution Service Hate Crime Panel.
Cindy has chaired a number of performance scrutinies on behalf of the MPA.
She was a panel member for the Authority's ground breaking year-long enquiry into the causes and effects of terrorism amongst our diverse communities, 'Counter-Terrorism: The London debate', which published its recommendations in February 2007.
Cindy was the founding Co-Chair of the MPA's Domestic Violence board alongside Baroness Helena Kennedy, a role she undertook for three years.
Cindy leads for the Authority on Diversity and community engagement and has recently chaired the Race and Faith Inquiry on behalf of the Mayor of London, Boris Johnson..
Specific interests
Gun and knife crime
Youth and diversity issues
Women's issues
Domestic violence
Taser deployment
Citizen Focused policing
MPA Link Member for:
Authority committee membership:
Contact details
Members Support
Metropolitan Police Authority
10 Dean Farrar Street
London
SW1H 0NY
Tel: 020 7202 0184/6
Fax: 020 7202 0200
Minicom: 020 7202 0173
Email: membersupport@mpa.gov.uk
Further media information
For press enquires, please contact the MPA press office
Send an e-mail linking to this page