Contents
This section contains information about the structure, function and funding of the MPA.
Warning: This is archived material and may be out of date. The Metropolitan Police Authority has been replaced by the Mayor's Office for Policing and Crime (MOPC).
See the MOPC website for further information.
About the MPA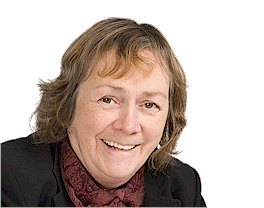 The MPA's main purpose is to hold the commissioner rigorously to account and to ensure an effective and efficient police service for all London's communities.
Catherine Crawford, Chief Executive
Our structure
The MPA scrutinises and supports the work of the Metropolitan Police Service.
The establishment of the MPA in 2000 marked a fundamental change in the policing of London and ensures policing is democratically accountable.
Our work
The MPA holds the Commissioner rigorously to account and ensures an effective and efficient police service.
The MPA has a strategic role and is not responsible for the day-to-day delivery of policing – this is down to the Metropolitan Police Commissioner. The MPA works closely with the MPS and its partners, including London's 32 borough councils, crime and disorder reduction partnerships and other agencies in the criminal justice system.
Our people
The MPA has 23 members, 12 from the London Assembly and 11 independent members, one appointed directly by the Home Secretary and the others through an open recruitment campaign.
The Chair and Vice Chair of the Authority are appointed and serve at the pleasure of Mayor Boris Johnson.
The MPA secretariat, led by the senior management team, supports the work of the committees and members.
Our funding
The MPA sets and monitors the annual police budget, currently £3.6 billion.
Approximately 78% is provided by central government, while the rest comes from council tax raise in London by the Mayor.
Send an e-mail linking to this page