Contents
This section contains information about the committees and scrutinies.
Warning: This is archived material and may be out of date. The Metropolitan Police Authority has been replaced by the Mayor's Office for Policing and Crime (MOPC).
See the MOPC website for further information.
How we work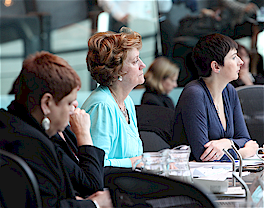 The MPA's main duty is to secure an efficient and effective police service for London. We do this by working with the MPS and other partners across the capital.
Scrutinies and inquiries
To help secure continuous improvement in the service provided to the people of London, the MPA undertakes in-depth projects, or scrutinies, into specific aspects of MPS performance.
Send an e-mail linking to this page