Contents
This Members page contains information about Kit Malthouse.
Warning: This is archived material and may be out of date. The Metropolitan Police Authority has been replaced by the Mayor's Office for Policing and Crime (MOPC).
See the MOPC website for further information.
 Kit Malthouse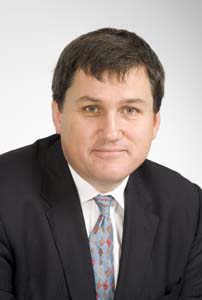 Deputy Mayor for Policing, Assembly Member for West Central & Metropolitan Police Authority Chair
After completing his degree in politics and economics at Newcastle, Kit qualified as a Chartered Accountant with an international firm in the City of London. Since then Kit's life has been split between his family, his business and London politics.
In 1998 he was elected to Westminster City Council. Kit's first major job on the Council was to head the Social Services department, dealing with the elderly, disabled, children and vulnerable people. During his time in the department he initiated a number of radical policy initiatives, most notably more than halving the number of street homelessness in the City, and steered the Department towards achieving the highest marks in the country from the Social Services Inspectorate.
Kit was then elected as Deputy Leader of the Council and was appointed Cabinet member for Finance by Sir Simon Milton, the Council Leader. During the five years he remained in this job he increased council reserves by more than £50m, delivered one of the lowest council tax levels in the country, and was part of the team that kept Westminster at the top of the league tables throughout.
He was elected to the London Assembly on 1 May 2008, representing the West Central Constituency and was appointed Deputy Mayor - Policing, by Boris Johnson.
Kit became Vice Chair of the Metropolitan Police Authority in October 2008, and in January 2010 was nominated by Boris Johnson to succeed him as Chair. As Chair, Kit will lead the Authority as it scrutinises and supports the work of the Metropolitan Police. He was the author of the MPA's strategic programme for determining the priorities of the MPS, Met Forward. He personally instigated, and chairs most of the innovative Joint Engagement Meetings (JEMS) which bring together borough commanders and local authority leaders to examine how effectively they work together to reduce crime and improve safety at a borough level. He has been instrumental in ensuring that the MPS gives a high priority to the crimes that worry Londoners most and is committed to tackling violence in all its forms, from serious youth violence to violence against women and the use of dogs as weapons..
MPA Link Member for:
Contact details
Members Support
Metropolitan Police Authority
10 Dean Farrar Street
London
SW1H 0NY
Tel: 020 7202 0184/6
Fax: 020 7202 0200
Minicom: 020 7202 0173
Email: membersupport@mpa.gov.uk
Further media information
For press enquires, please contact the MPA press office
Send an e-mail linking to this page